The White House isn't ready to say whether President Obama is preparing to expand the airstrikes he's ordered against Islamic State terrorists in Iraq to include hits against the group's safe haven in Syria.
Press Secretary Josh Earnest on Monday deflected a series of questions about possible military action in Syria, including whether Obama would seek congressional authorization as he did – unsuccessfully – when he weighed strikes against the regime of Bashar al-Assad a year ago.
"The president has not made a decision to pursue any kind of military action in Syria," Earnest said at the White House, a day after Obama returned from his lengthy vacation in Martha's Vineyard.
The White House and top military officials have escalated their rhetoric against the Islamic State of Iraq and the Levant in the days since the group released a video showing the beheading of U.S. journalist James Foley. Earnest's deputy, Eric Schultz, on Friday seemed to signal that airstrikes in Syria were a possibility, as he warned ISIL that the U.S. would not be "restricted by borders" in its defense of American interests.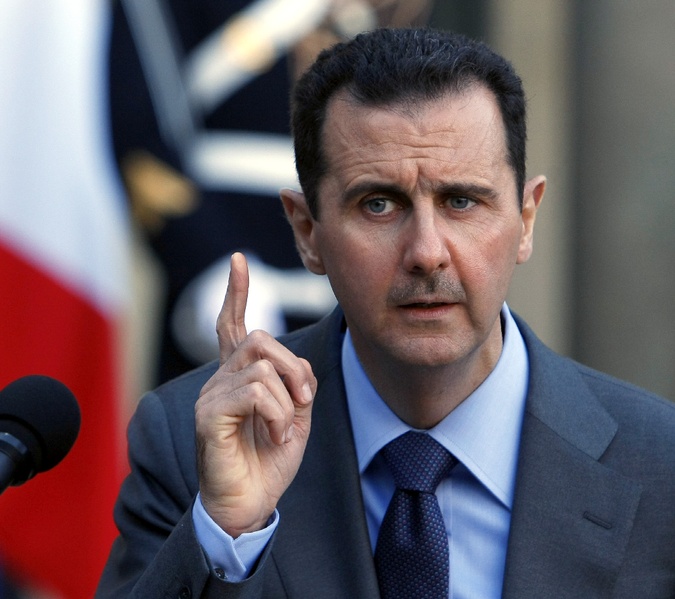 Earnest struck a more cautious tone on Monday, but he sought to make a distinction between Obama's deliberations on military action in Syria compared to a year ago, when the target was Assad.
"That was a different situation," he said.
What we're talking about now is not the Assad regime but about the threat that's posed by ISIL that's operating both in Iraq and in Syria."
Congress never held a vote on Obama's request for an authorization of force last year, and the administration ultimately struck a deal with the Assad regime to dismantle its chemical weapons.
Of the possibility of seeking congressional approval to go after ISIL, Earnest said: 
I'm not going to speculate on what sort of congressional approval would be requested or required based on a military action that hasn't been ordered at this point."
With ISIL battling both the moderate Syrian opposition and the Assad regime, Obama confronts the awkward choice of launching airstrikes that could benefit an enemy regime, and Earnest made clear that the U.S. won't be partnering with Assad against the Islamic State.
"We're not interested in trying to help the Assad regime," he said. "In fact we've been calling for a number of years now for the Assad regime to step down."
Earnest echoed comments by military officials that the U.S. was "concerned" about the terrorist threat ISIL poses to the U.S. but that its intelligence assessments indicate the group is not planning a large-scale attack on the homeland.
As he spoke, however, Sen. Lindsey Graham unleashed a series of tweets criticizing Obama for a "dereliction in his duties" in responding to the ISIL threat.
The President is becoming derelict in his duties as Commander in Chief to protect our homeland by not aggressively confronting ISIL....(1/2)

— Lindsey Graham (@GrahamBlog) August 25, 2014
(2/2)....protect our homeland by not aggressively confronting ISIL wherever they reside, including Syria.

— Lindsey Graham (@GrahamBlog) August 25, 2014
The White House is trying to minimize the threat we face in order to justify not changing a failed strategy. #ISIL

— Lindsey Graham (@GrahamBlog) August 25, 2014
ISIL is a direct threat to the American homeland. They must be defeated & cannot be beaten without attacking their safe haven in Syria.

— Lindsey Graham (@GrahamBlog) August 25, 2014