For the second day in a row, same-sex couples in a U.S. state have gained the right to marry. Yesterday, it was Oregon. Today, it was Pennsylvania.  
In Oregon, it seems that same-sex marriage has come to stay in the state. Pennsylvania could be a different story — the state has some time to decide whether it will appeal Judge John E. Jones III remarkably forceful decision against the state's ban. But because Jones's opinion came without a stay, couples are already able to get marriage licenses there, at least for now.
At least one office in Philadelphia will stay open later than usual today to help get same-sex couples married. Many county offices are closed today, however, because the state is in the middle of primary elections. Allegheny County, for instance, announced that same-sex couples would be able to apply for licenses online starting today, even though the office itself is closed. "Same sex couples should disregard the references to groom versus bride in the online process," the county's statement read. 
Here are some of the emerging photos of the first same-sex marriages in Pennsylvania: 
@RepSims thanks for your help, hard work, and advocacy! We were the 2nd couple in #philly to get our marriage license pic.twitter.com/F7NvYSRFvU

— Steven Seminelli (@SteveSem) May 20, 2014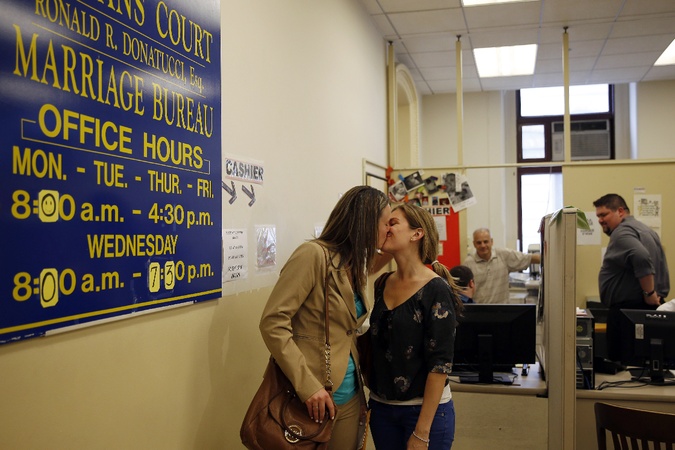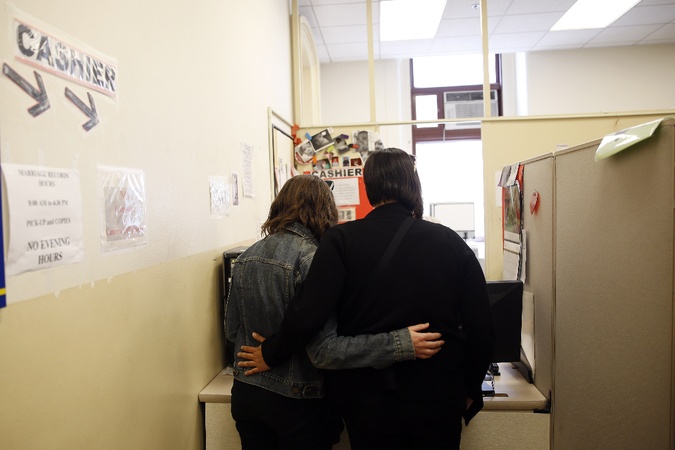 First same sex marriage license issued in Philadelphia pic.twitter.com/8zgDZVBheE

— Tom MacDonald--WHYY (@TMacDonaldWHYY) May 20, 2014