As Turkey mourns the loss of more than 280 miners, killed this week in the country's worst-ever mining accident, those responsible for the men's safety are shrugging off blame. 
Days after the accident, Energy Minister Taner Yildiz has confirmed the death toll at 284, adding that no more than 18 miners, believed dead, remain trapped in the mine. Yildiz promised that those responsible for the accident will be punished, saying "If they are at fault, no tolerance will be shown regardless of whether they are from the public or private sector."
But Prime Minister Recep Tayyip Erdogan has responded callously to the accident, citing statistics of global mining deaths in an effort to show that such disasters were "natural." The government's apparent indifference seemed perfectly encapsulated by a photo of an aide to the PM savagely kicking a protester, though he later offered a weak apology for the incident:
Erdogan aide apologizes for losing temper. Turkish FM told me y'day: "of course" aide's kick was not appropriate: http://t.co/jqsr7t1rFw

— Christiane Amanpour (@camanpour) May 16, 2014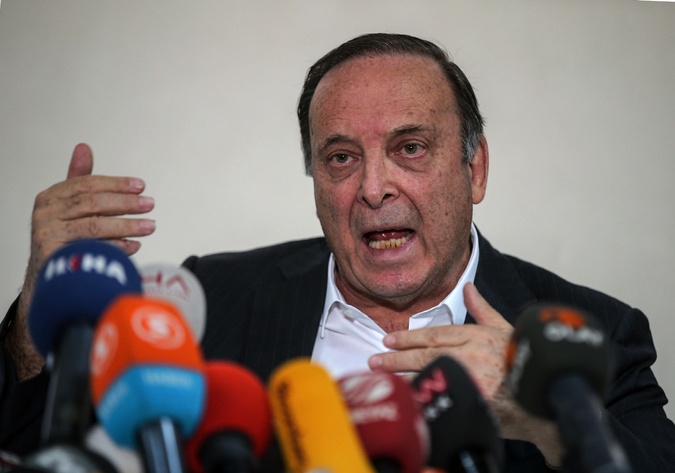 And members of administration have refused any responsibility for the accident. One deputy leader in Erdogan's party, Huseyin Celik, said that "We have no inspection and supervision problem... This mine was inspected vigorously 11 times since 2009." Celike added, "Let's learn from this pain and rectify our mistakes. The private sector and the public sector will draw lessons... This is not the time to look for a scapegoat."
The mine owners, too, were quick to deny any fault. "There is no negligence," one of the mine's engineers told the Associated Press. "I have been doing this job for 20 years but I have never seen anything like this. We would not want harm to come to a single fingernail of our workers." Mine owner Alp Gurkan said "I am hurting inside." 
As officials fall over themselves to avoid blame, sketchy details emerge on what may have led to the electrical fault, and why casualties were so high. The AP reports: 
Ramazan Dogru, the mine's general manager, rejected initial reports that the fire was caused by an explosion at a power distribution unit. "It was caused by an undetermined spark,"Dogru said. "We believe that the fire grew because there was an entry of clean air there." The mine officials said the mine had one safe room which was later made obsolete. The company was making preparations to build a second one when the accident occurred. Gurkan said that according to Turkish mining laws, however, safe rooms are not a legal requirement.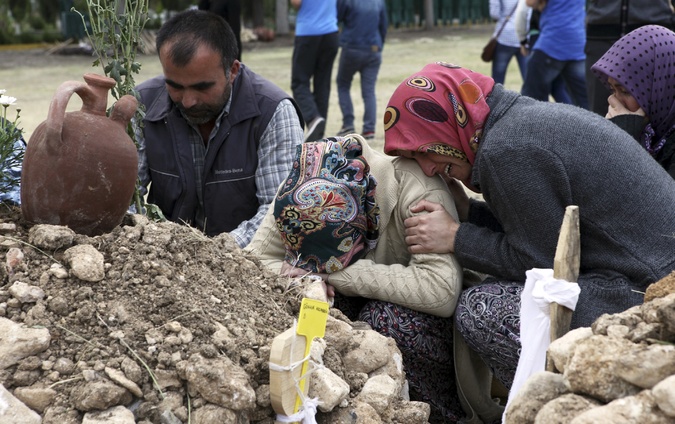 This information, coupled with the verve of government denial, suggests that Turkey's mining laws are far too lax. The Economist reports that before this week, nearly 600 miners had been killed in accidents in the country since 1983. Mahmut Arslan, chairman of the Hak Is workers' confederation, told the publication that "eighty percent of these could have been avoided if necessary safety measures had been taken." 
The Turkish people are certainly not prepared to let Erdogan or the private company that owns the mine off the hook. Protesters have come out in the thousands over the past few days to rally against the government, and many believe that the government is covering up a much higher death toll. Outrage is expected to mount as families bury their loved ones in the coming days.