Yesterday, the House and Senate approved $1 billion towards $27 billion total international aid for Ukraine, while President Barack Obama warned that it is "important for us not to promise and then not to be able to deliver."
The bills passed through both the House and Senate with near unanimity, and include a measure to expand sanctions against Russia in addition to the pledge for aiding Ukraine. "This bill is a first step toward supporting the Ukrainians and our Central and Eastern European partners, and imposing truly significant costs on Moscow," said House Majority Leader Rep. Eric Cantor.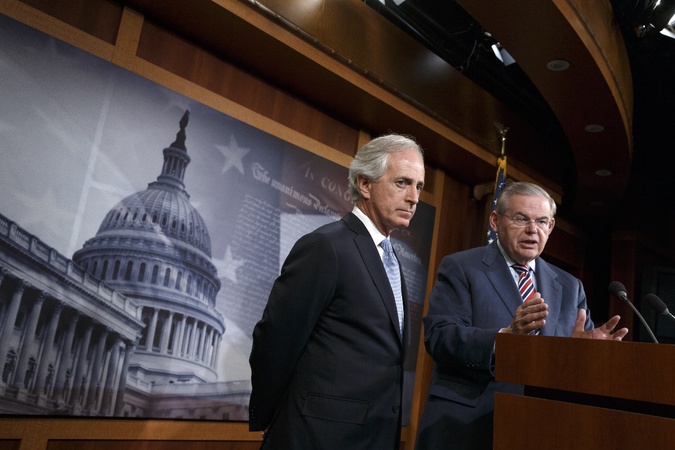 According to the New York Times, however, the overwhelming agreement on the decision to usher the bills to Obama belie a confusion about what to do after that — especially with regards to Russia: 
Lawmakers in both parties called for more aggressive sanctions on Russia, including penalties for the banking and energy sectors. Some senators pressed for increased military assistance to Ukraine and an expanded NATO force in Eastern Europe. And Republicans called for flooding Europe with liquefied natural gas to break the Continent's dependence on Russia. "We've got to do this now, because once he goes in, what are we going to do, put boots on the ground?" asked Senator Kelly Ayotte, Republican of New Hampshire. But voices just as adamant urged caution, and few lawmakers said they were eager for a military confrontation. 
Western sanctions against Russia have failed to convince Russian President Vladimir Putin to halt plans to annex Crimea, a move the UN called illegal. 
Meanwhile, Obama closed his trip to Europe by reiterating support for Ukraine and a commitment to sanctioning Russia — but with a cautious tone. He explained that forcing through more Russian sanctions could end up hurting American business: 
Hopefully we can design sanctions that minimize the impact on American companies or Italian companies and maximize the impact on Russian entities. Hopefully we don't have to use them... We're continually hopeful Russia walks through the door of diplomacy and works with all of us to try to resolve this issue in a peaceful way.
Obama also said that stabilizing Ukraine would be a priority: 
There are ways for us to hopefully influence Russian decision-making and one of the most important things we can do on that front is make sure that the Ukrainian government is stable, that its finances are stable, and their elections go forward as currently scheduled.
Ukraine has agreed to harsh austerity measures, like hiking up the price of gas, in accepting the International Monetary Fund's bailout package. But unrest is stirring in Kiev again, putting local leaders on edge. On Thursday night, activists from the ultra-nationalist group Right Sector stormed the parliamentary building in Kiev, blaming the government for the death of leader Oleksandr Muzycho.
Right Sector protest demanding #Ukraine's top police official step down, outside parliament in Kiev pic.twitter.com/ScEu6Mlzh9

— Simon Ostrovsky (@SimonOstrovsky) March 28, 2014
Muzycho was killed in a shootout with police on Monday. Ukraine's interim president 
Oleksandr Turchynov warned
that the group, which helped oust deposed president Viktor Yanukovych, was focused on "destabilization" of the country. It appears they've already started to do so: 
Ukraine's parliament goes on recess until 1 April: not enough votes, a lot of MPs didn't show up to work afraid of the Right Sector demo

— Maxim Eristavi (@MaximEristavi) March 28, 2014