While the East Coast here in the U.S. braces for another round of (deeply obnoxious) snow, sleet and freezing rain, the site of the Olympic Winter games is enjoying another perfect mid-forties with a zero percent chance of precipitation. Just right for ski jumping.
Current Temperature: 45°F (High of 46°)
Chance of snow: 0 percent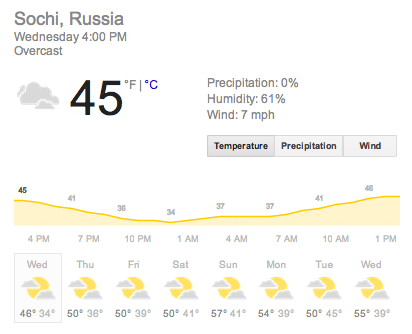 To give you an idea how warm that is, imagine a Winter Olympics in Jackson, Mississippi, which has a similar forecast (its lows are actually much colder) to the summer resort town of Sochi: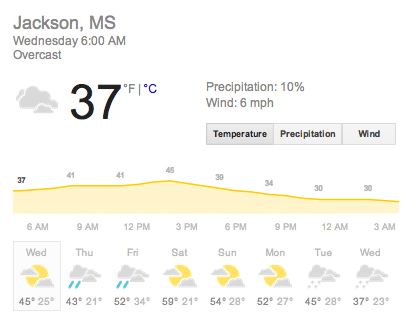 That kind of explains the minimal layers displayed by our speed-skating team (above).