Before Russia said do svidaniya to the Olympic spotlight, it wanted to remind you that it has a sense of humor about itself. With the closing ceremonies underway, the Sochi organizers decided to poke a little fun at an earlier mishap at the opening ceremonies.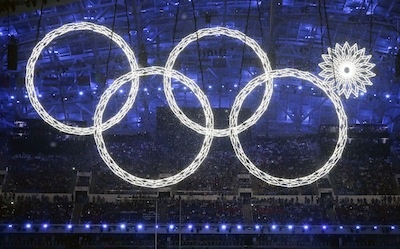 Has it only been 16 days since we were making fun of this?
To kick off the valedictory festivities, there was a dance number that involved the dancers standing in the formation of the Olympic rings. There were four open rings and then...you guessed it...one closed ring. After pausing for a comedic beat, the ring finally opened.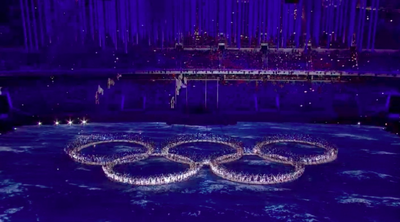 Of course, if the Sochi organizers really wanted to make fun of themselves, they might have incorporated some stray dogs into the routine, maybe with collars made of "gay propaganda."