Richard Turley, the man who helped Bloomberg Businessweek blossom from a stuffy Wall Street weekly into one of the prettiest options on your newsstand over the last four years, is moving on. (To MTV, of all places.) But he leaves behind a portfolio of some of the most buzzed-about magazine covers of the last decade.
One man does not make a magazine — a creative department consists of dozens of designers, artists, and creative managers focusing on making your reading experience better. Yet, few news magazines have done more in the last five years to set themselves apart visually then BBW, and that effort was led by Turley as creative director. 
Bloomberg hired Turley in 2010 from the Guardian and his presence was felt immediately, inside the pages and especially on the covers. The world welcomed his distinctly British aesthetic with magazine profiles and design awards. His sage direction earned our fandom, at least. Or was it his sense of humor? There's a lot to like about Turley's design. 
Turley announced the news of his departure Tuesday morning on his Tumblr. "The risk Bloomberg took in hiring someone from another continent, with limited experience and little or no knowledge of business magazines struck me as brave at the time," he said. His friends and former coworkers quickly wasted no time saying goodbye. "I'm going to miss my friend and partner in crime," said Businessweek's editor, Josh Tyrangiel, over Twitter. "Our great loss is Beavis's gain."
To pay tribute to his years of providing some of the most arresting and talked about designs on the newsstand, here are some of our favorite Turley-era BBW covers, as decided by an informal poll of people who share an appreciation for Turley's work, even though they may not know who he is. 
The infamous plane sex cover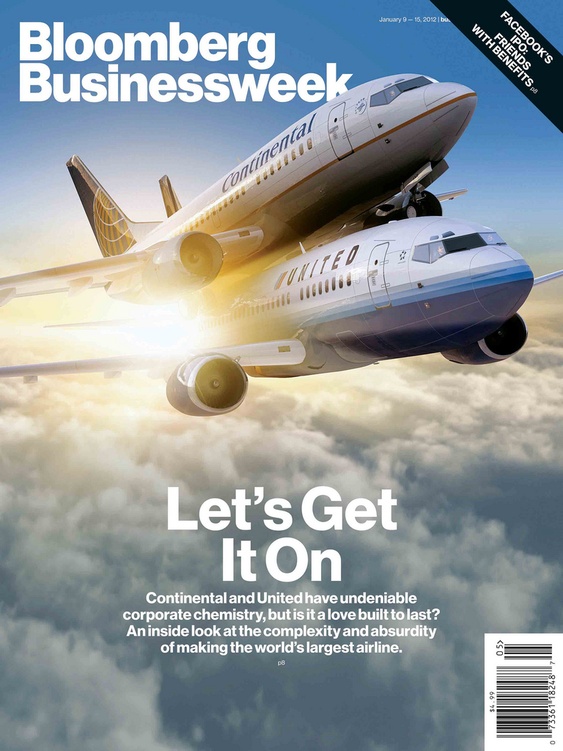 The understated 9/11 cover
The Bitcoin/Unicorn cover
The artful Twitter bird cover
The Disappearing Obama cover
The Ted Cruz as Mad Hatter cover
The hedgefund boner
The working class dad cover
The Jamie Dimon forever cover
The Ben Bernanke cover
The Johnson & Johnson Band-aid cover
The Obama super-saver cover
The duelling Obama/Romney cover
The NRA cover